Summer is coming quickly and, along with our community partners, we've got summer programs for students of all ages. You can read more about the summer programs around the city and sign up today at
https://www.mansd.org/page/summer-2023
.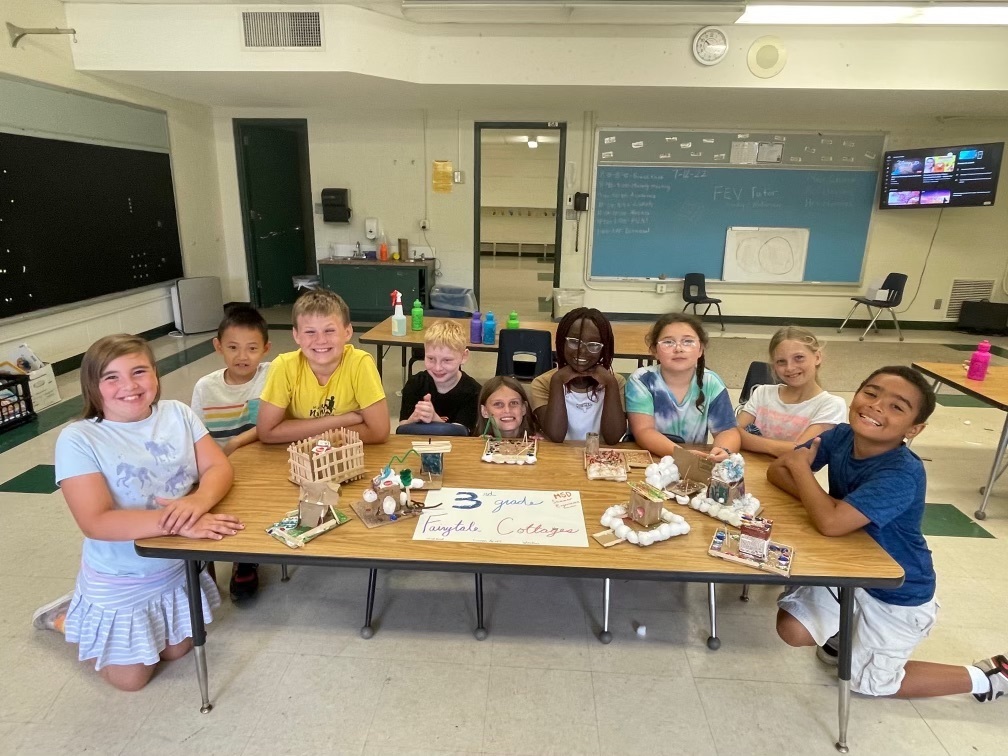 The state Board of Education is proposing changes to state minimum standards, known as Ed 306. As part of that process, a series of listening sessions has been scheduled around the state, including one at Memorial High School at 6 p.m. on June 5. You can find more information about the proposed rule changes here:
https://bit.ly/NHED306
.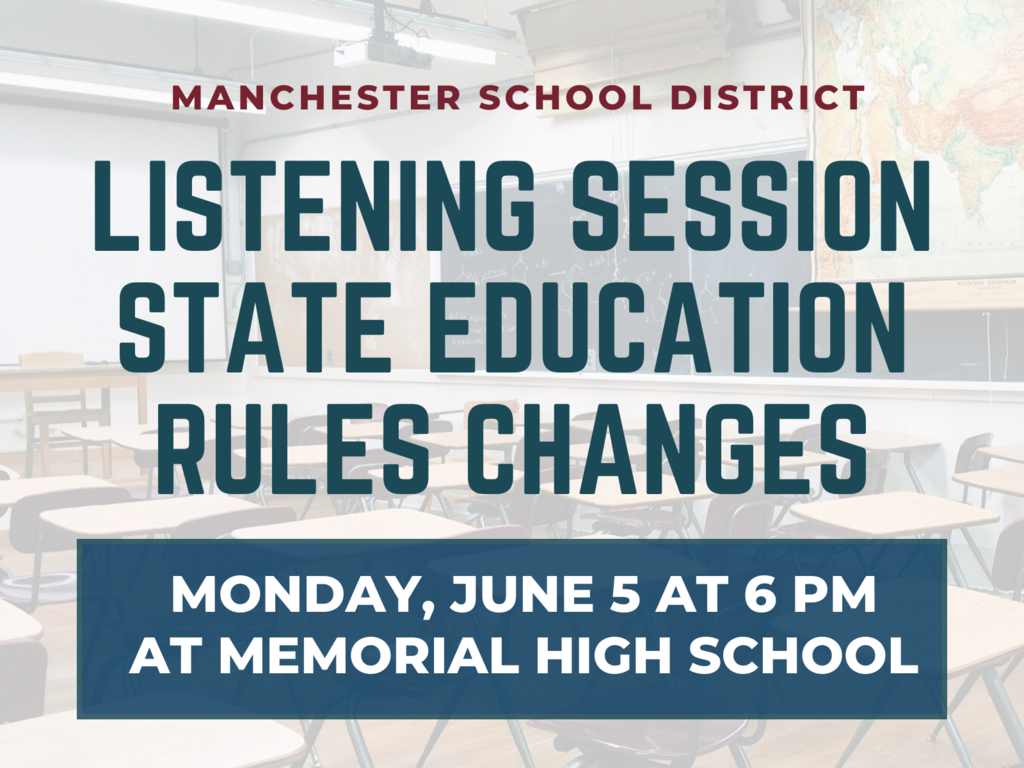 Need to register a new student? We're hosting an in-person registration event from 5-6:30 pm TONIGHT, Thursday, May 11, at Beech Street School. Assistance will be available. Please note: Students must be age 5 by September 30 to start school this fall. More info at
https://www.mansd.org/o/msd/page/register-a-student
.

Program flyer: Manchester South Sabers has set clinics starting next week, ahead of the 2023 season. Football, flag football and cheerleading are offered. More information at manchestersouthsabers.com.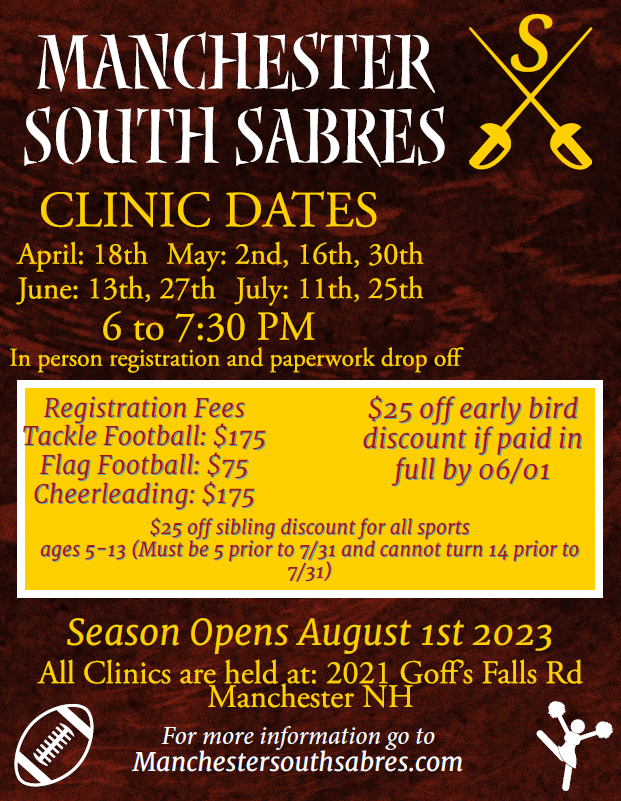 Registration is NOW OPEN for new students for the 2023-2024 school year! We are excited to welcome new students and families in September. Please note: In order to start school next school year, students must be age 5 by September 30. You can apply online today or sign up in person at one of our sign-up events. Find information on sign-up events and a link to register at
https://www.mansd.org/article/1057652
.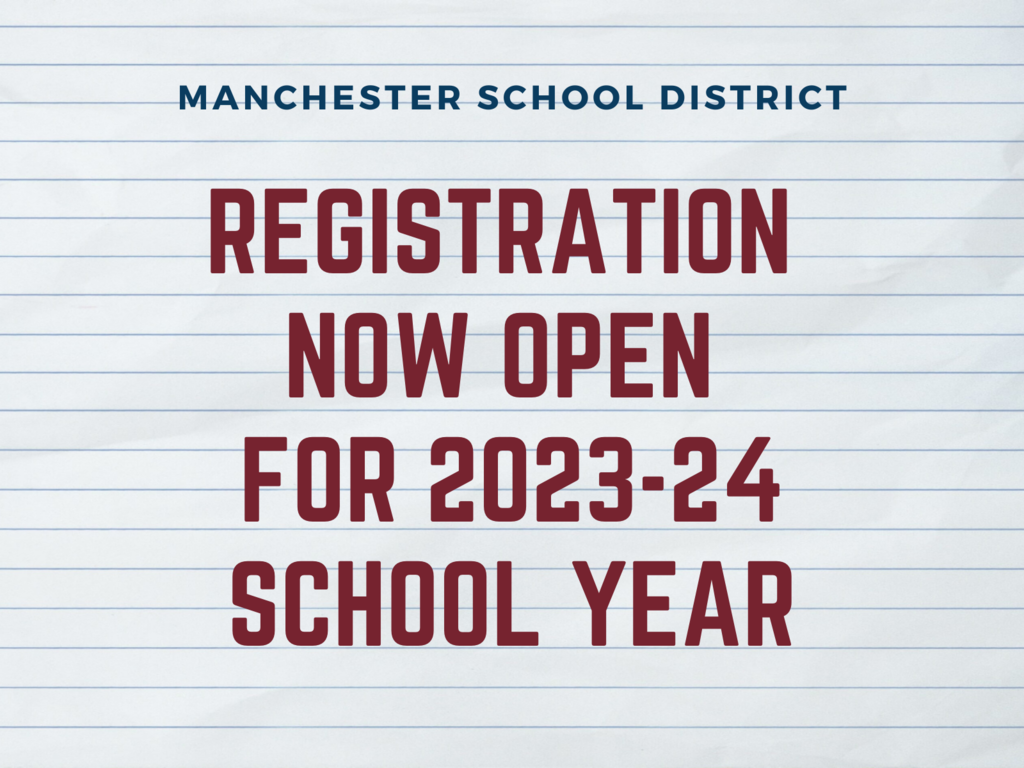 There is a two-hour delay for Manchester School District on Wednesday, March 15, due to winter storm clean-up. This affects Kindergarten through Grade 12 and full-day pre-kindergarten. Morning pre-kindergarten is cancelled. Afternoon pre-kindergarten starts at regular time. You can find detailed start times for each school level under a two-hour delay at
https://www.mansd.org/page/school-closings-and-delays
. Please use caution traveling in the morning.

Due to the winter storm, Tuesday, March 14, will be a remote learning day for students in Kindergarten through Grade 12. There is no pre-kindergarten on Tuesday. All after-school activities are cancelled on Tuesday. Remote learning technical support will be available during the day Tuesday. To get support, you can call 603-413-3420 or email
techsupport@mansd.org
.

There is no school next week – February 27 through March 3 – for February vacation. Have a happy, safe break and we'll see you back on Monday, March 6.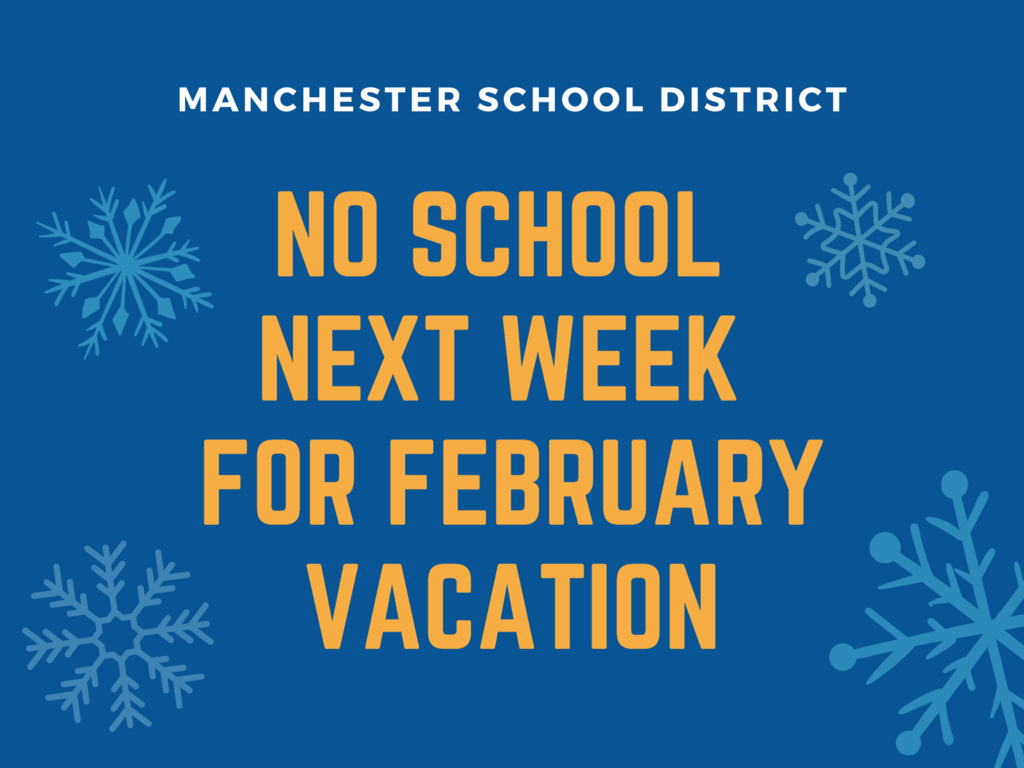 There is a two-hour delay for Manchester School District on Friday, February 24, due to icy road conditions. There is no morning pre-kindergarten. Under a two-hour delay, schools open two hours later than normal. Please be cautious getting into school today.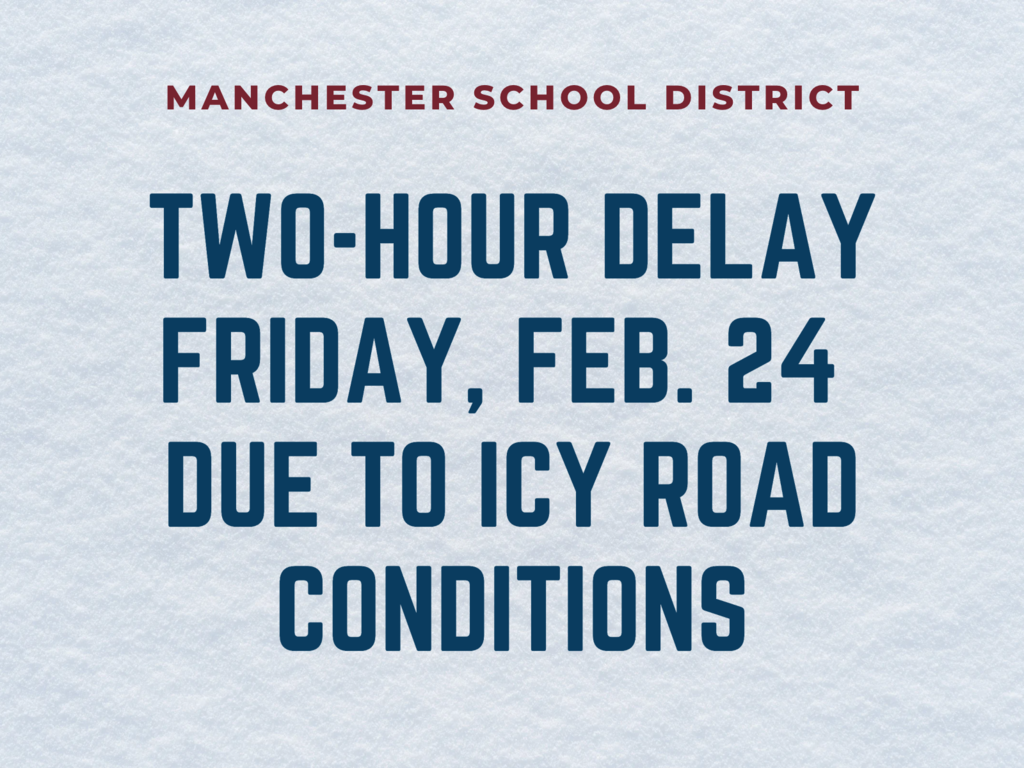 There is no school Thursday in Manchester School District due to the winter storm. There is no remote learning. All activities and athletics are canceled on Thursday.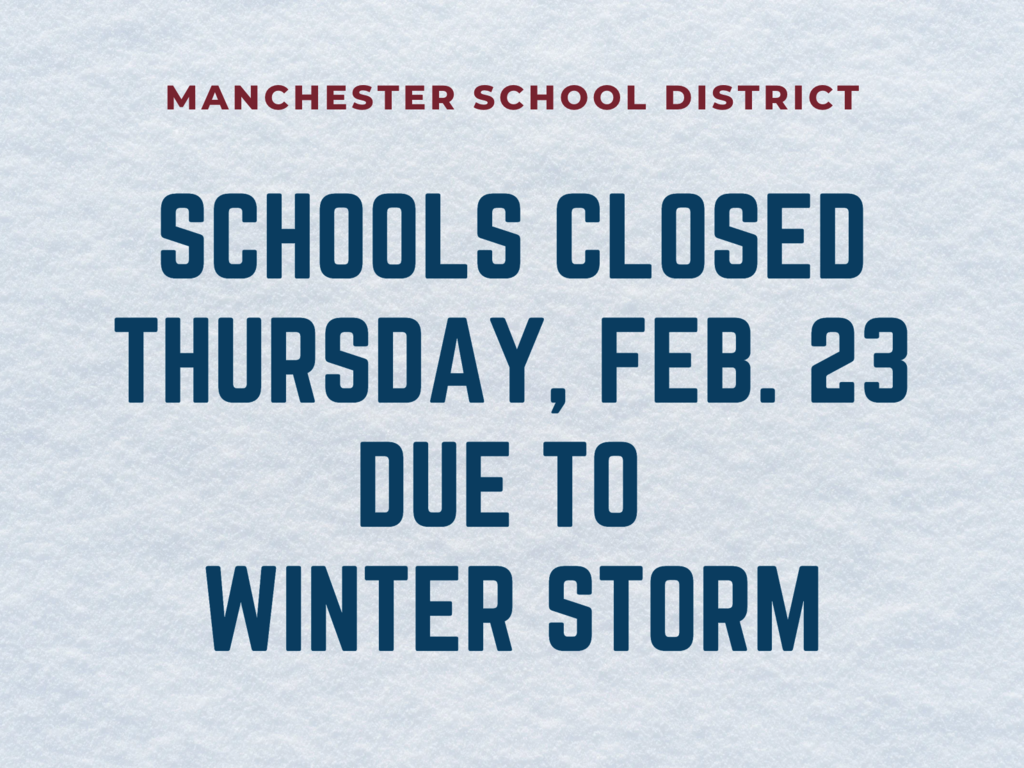 Reminder: Schools are closed on Monday, February 20, for the Presidents Day holiday. Students will return to school on Tuesday, February 21. Enjoy the long weekend!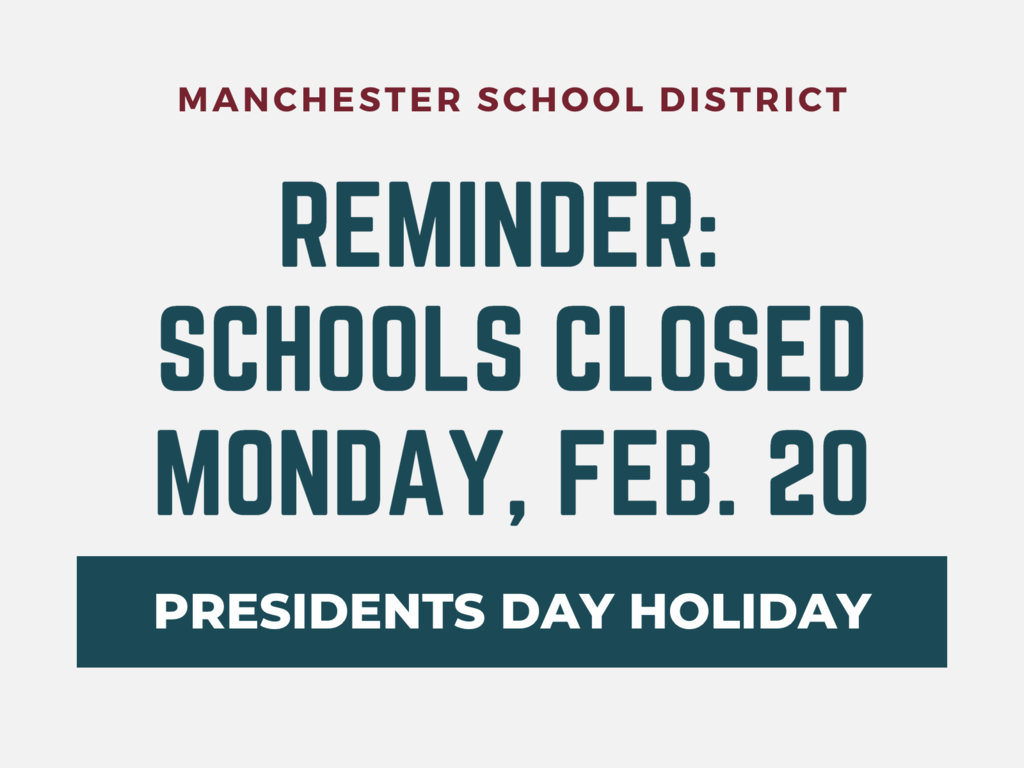 There is a public hearing on the 2023/2024 school district budget at 7 p.m. Wednesday, Feb. 22 at City Hall. You can read a message on the proposed budget from Superintendent Gillis here:
https://www.mansd.org/article/1007078
.

Did you know you can get support with the cost of school breakfast and lunch? Free or reduced cost meals are available – you can find out if you qualify by filling out an application online today at
www.myschoolapps.com
.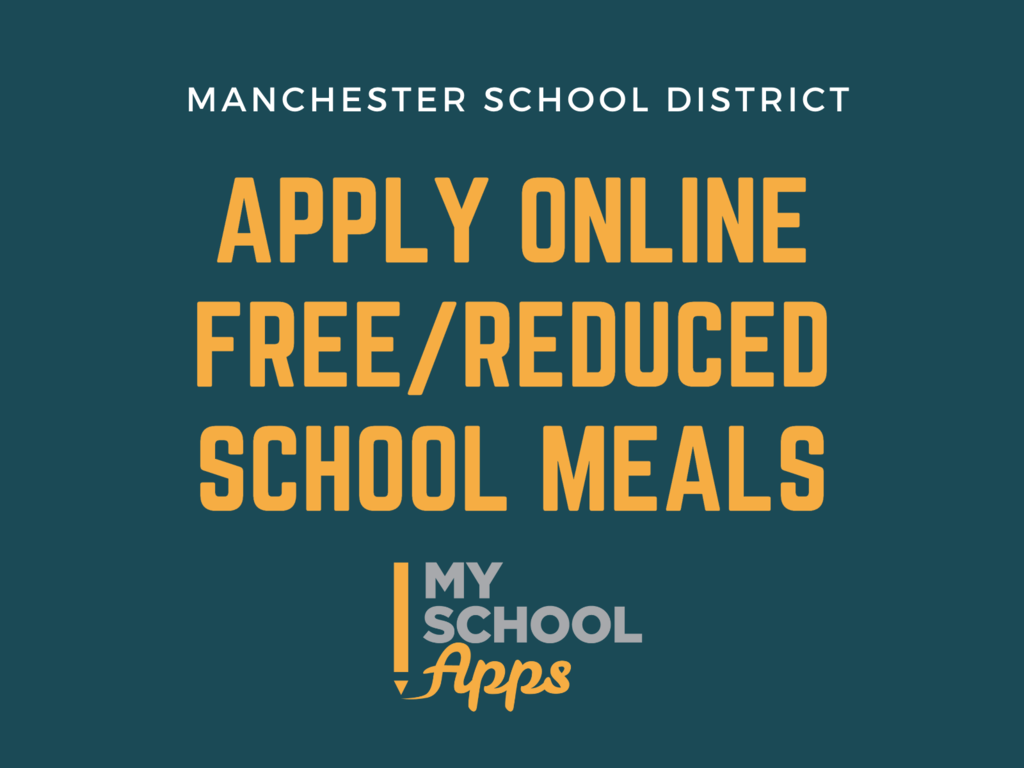 🇺🇸 Lots of thanks to go around at the top of tonight's Board of School Committee meeting. First, thank you to Parker-Varney students Henry, Theo and Austin for leading us in the Pledge of Allegiance, and thanks to Committee Member Hamer for introducing them and Assistant Principal Sims for helping coordinate. 🇺🇸 We also have to say a big thank you Sweeney Post of the American Legion for a ceremonial Presentation of Colors. Sweeney Post donated new American flags to each school in Manchester School District. Thank you to Sweeney Post for your continued service and dedication to our schools.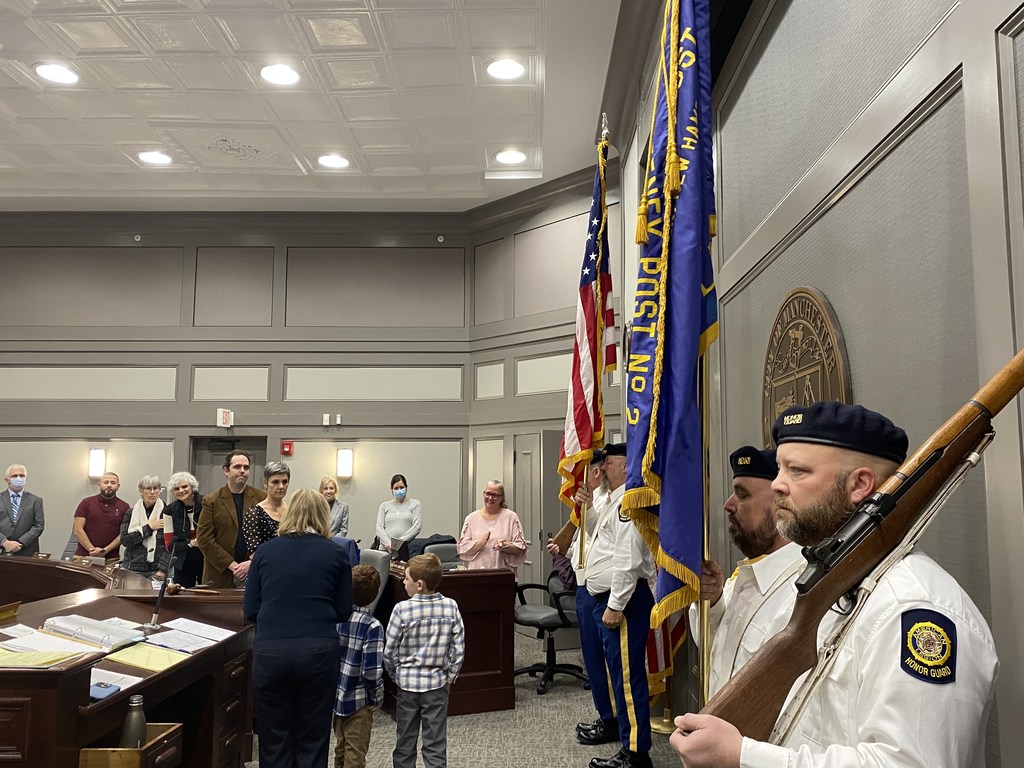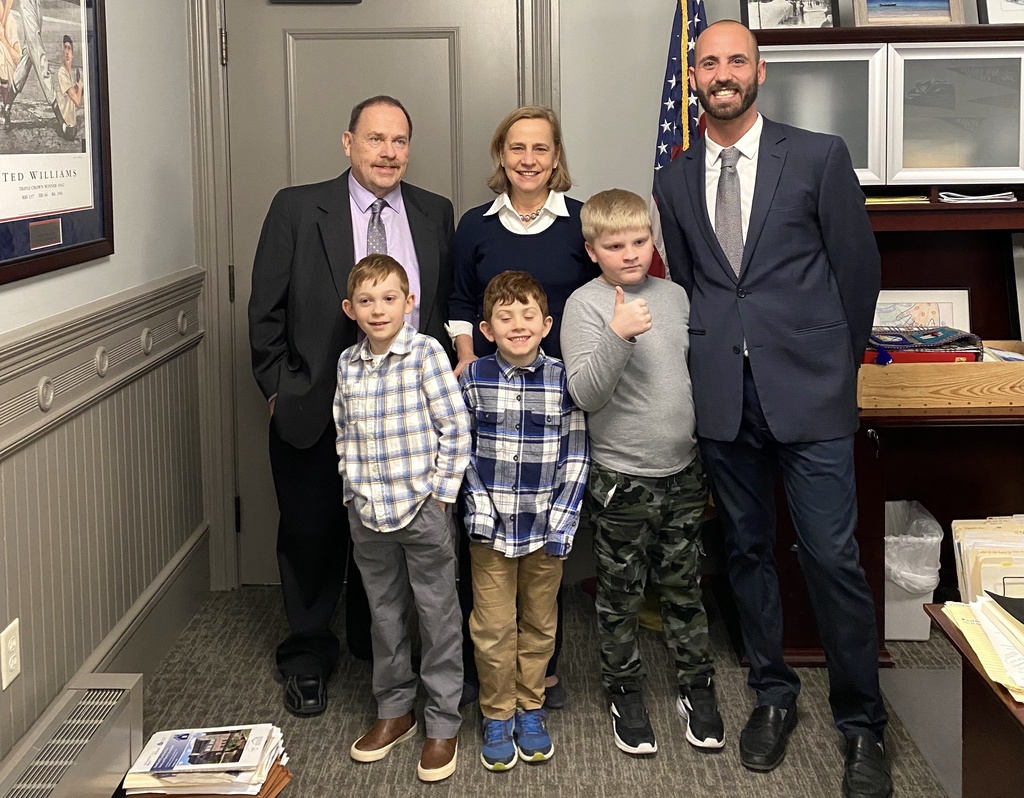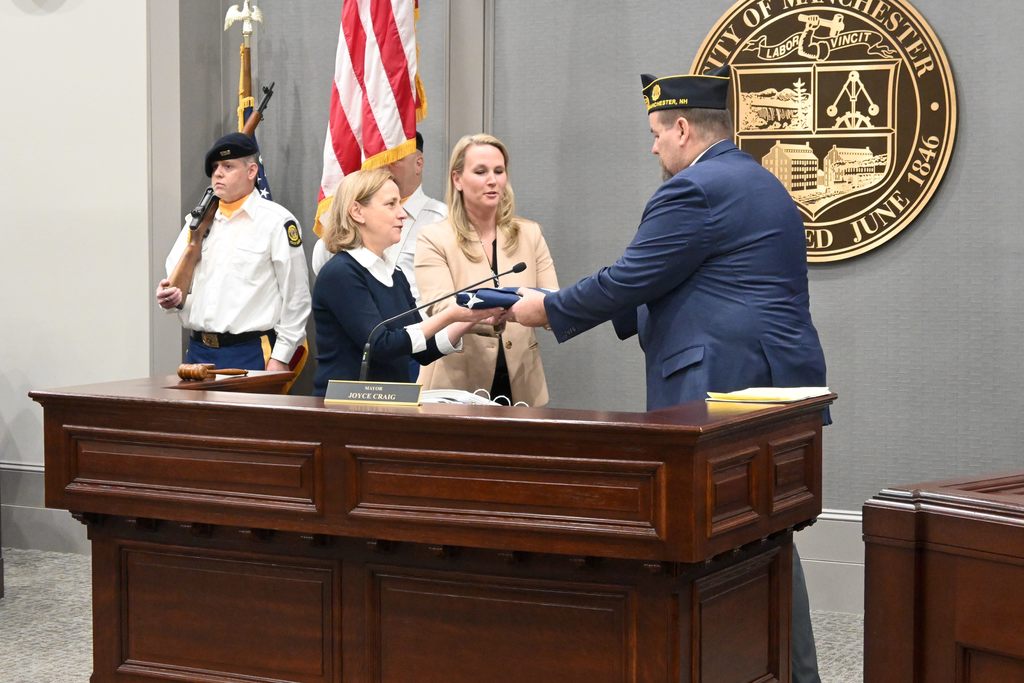 This week is National Crossing Guard Appreciation Week! Through hot and cold, sun and snow, these dedicated District employees are there to help get students safely to school every day. We hope you'll join us in saying thank you this week. We are always seeking crossing guards to join the team – you can read more about it and apply here:
http://bit.ly/3YFs4L0
.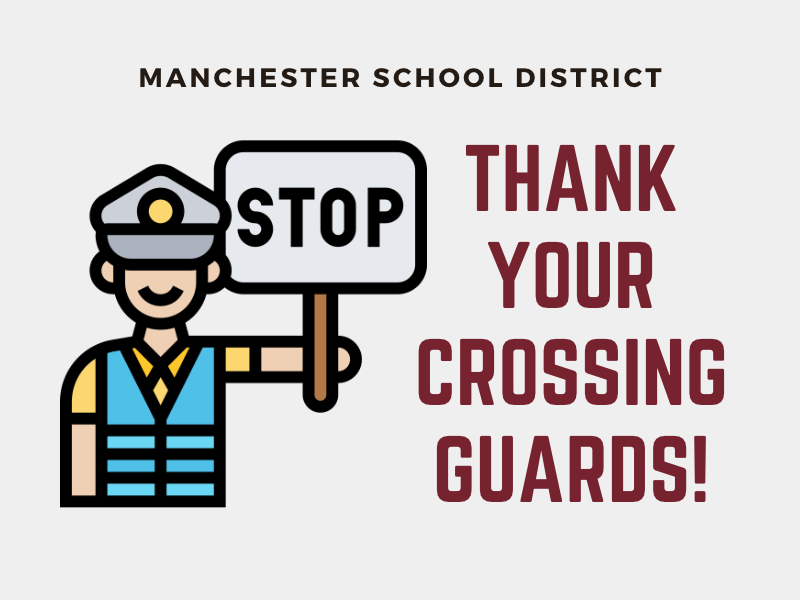 All Manchester School District athletics and activities scheduled for Saturday, February 4, are canceled due to the extreme cold. Please use caution if you must go outside.

There is no school Friday in Manchester School District due to extremely cold temperatures. There is no remote learning. Temperatures will already be dangerously low in the morning, but will drop significantly throughout the day. The temperature at dismissal is expected to be around 5 degrees with a wind chill of negative-15 degrees. In these conditions, frostbite can develop in as little as 30 minutes. This is simply too cold for students who walk home. The extreme cold is expected to extend into the weekend. Please remember to take these basic precautions if you must go outside: - Dress in layers with a warm coat - Wear a winter hat, gloves and face covering - Limit time outside as much as possible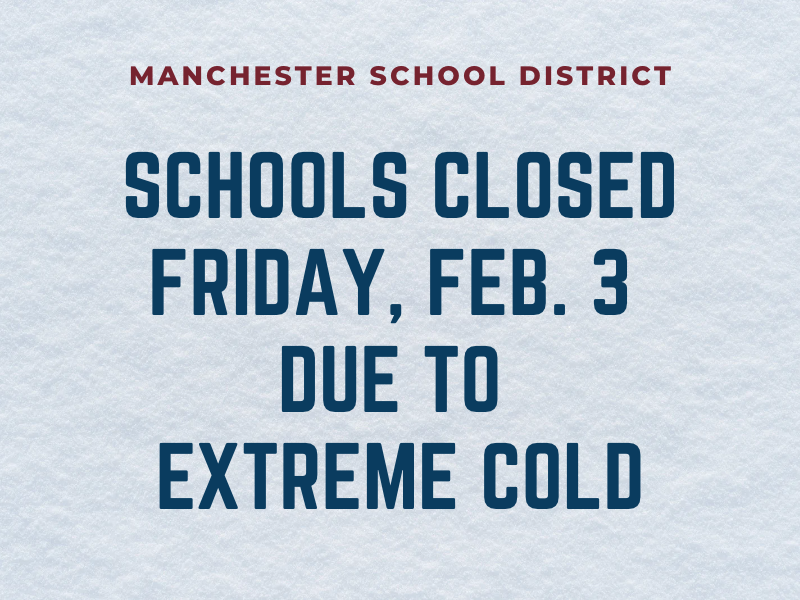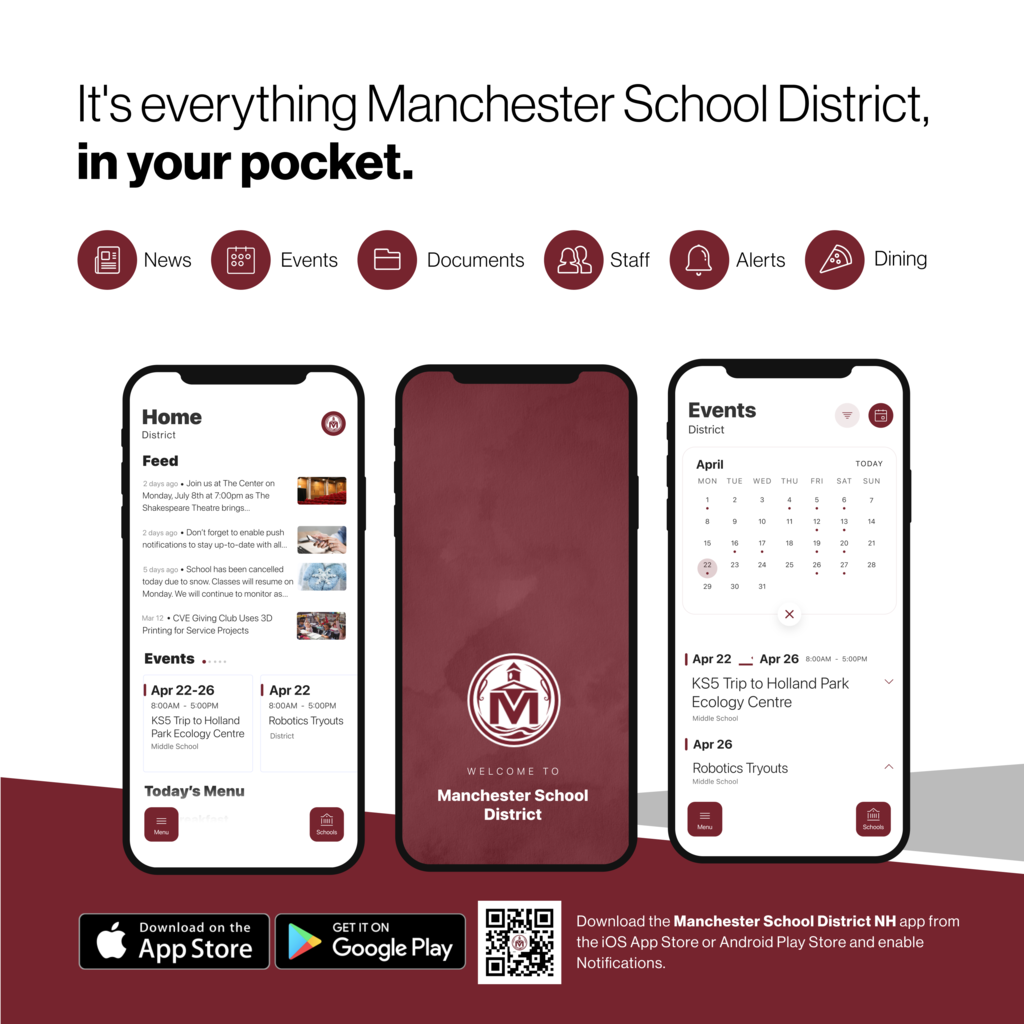 The NH Food Bank's drive-thru mobile food pantry is headed to 676 Island Pond Road in Manchester this Friday, February 3, from 11 am-1 pm (while supplies last). Households will receive an assortment of produce and shelf-stable items. We welcome anyone in need of food assistance to please join us. Friday, February 3 – Manchester Time: 11 am-1 pm (while supplies last) Address: Comcast, 676 Island Pond Rd, Manchester, NH (Please enter from E. Industrial Park Dr) *Generously sponsored by Bank of New Hampshire